You purchase cream cheese for a recipe and then get too busy to make it. Save money and freeze cream cheese before the expiration date.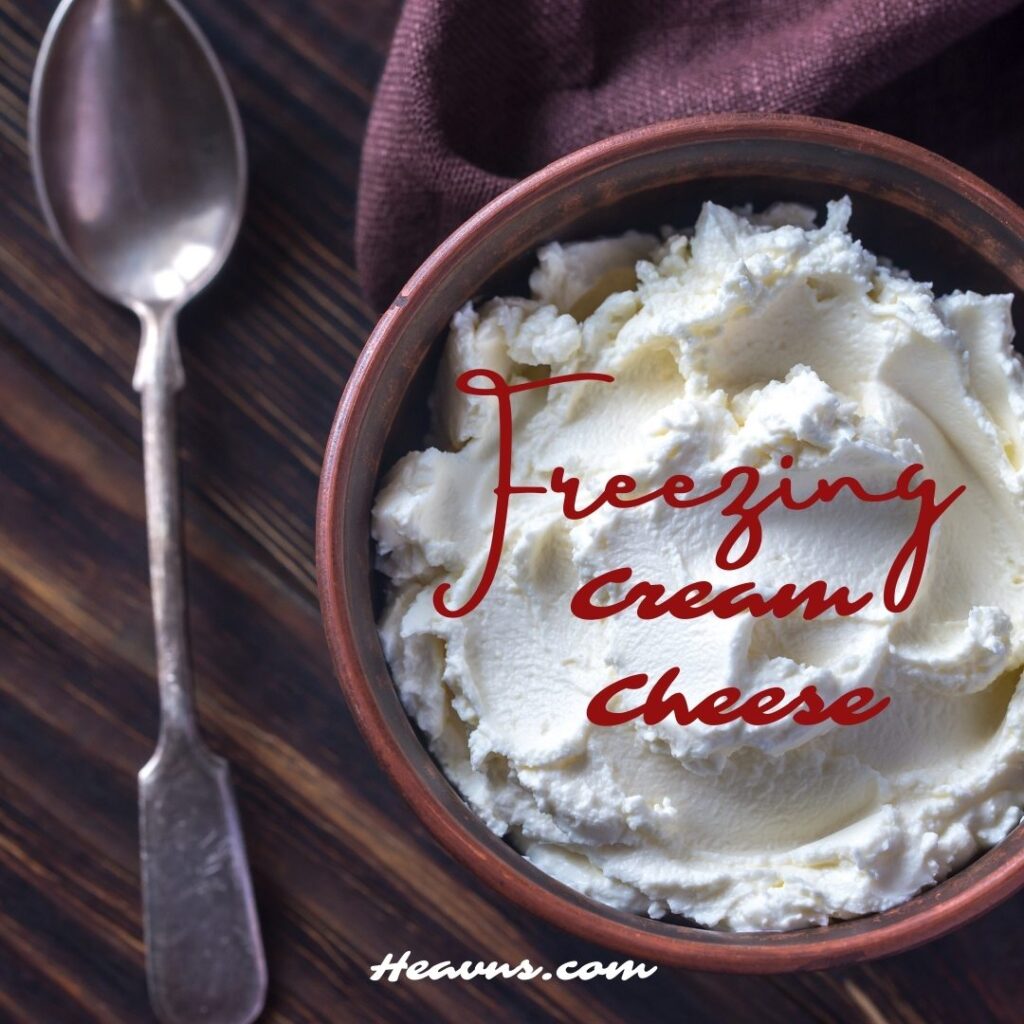 Cream cheeses are pasteurized milk products that have a short shelf life in your refrigerator. One of the most popular brands is Philadelphia cream cheese.
Cream cheese is a delicious, incredibly versatile ingredient that can be used in both sweet and savory dishes. Cream cheese has a creamy texture and consistency.
Can you freeze cream cheese?
How do you thaw frozen cream cheese?
What do you do if you have leftover cream cheese?
How should you store it?
In this blog post, we will answer all of your questions about cream cheese! goes here!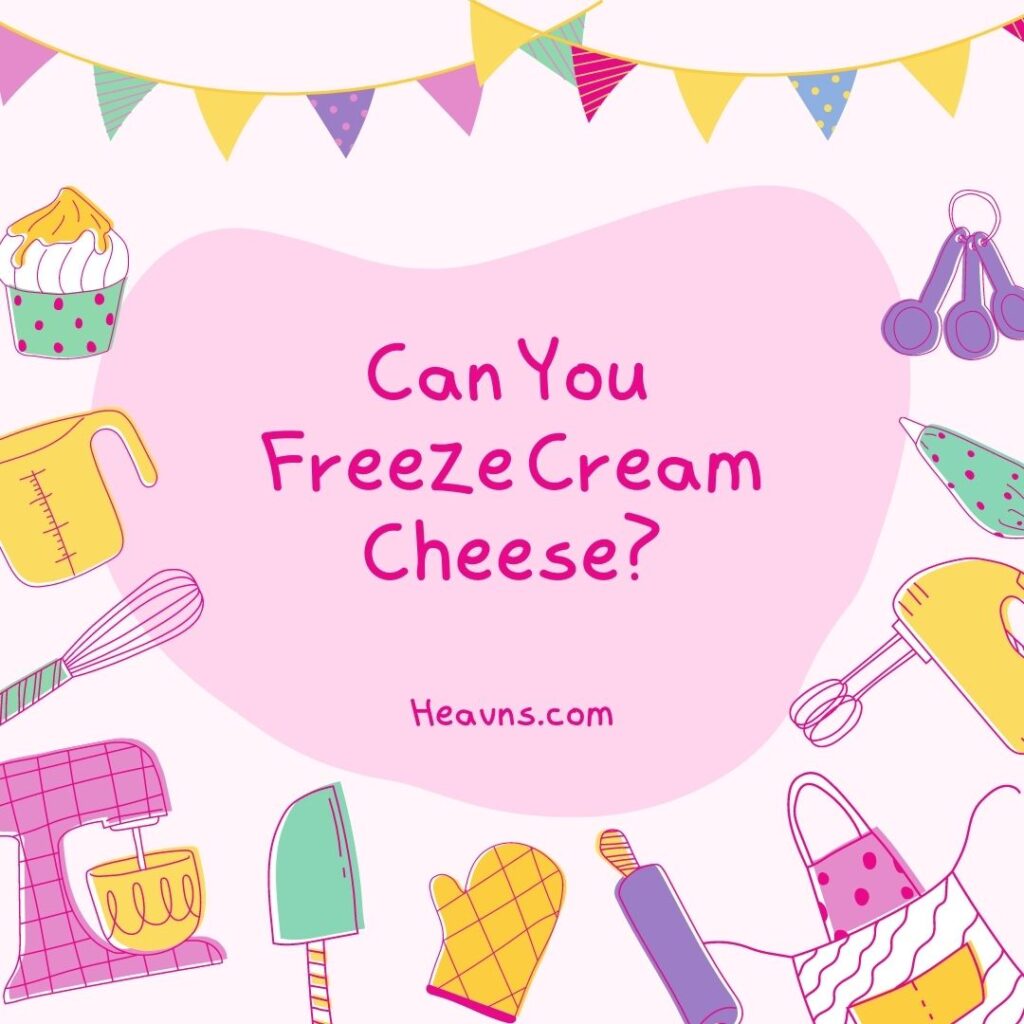 What is cream cheese?
Cream cheese is a spreadable soft cheese that is often used in dips, baked goods, spreads, creamy soups, and sweet dishes. Fresh cream cheese has a creamy smooth texture.
Cream cheese is a dairy product with a refrigerator shelf life of about one month. Unopened refrigerated cream cheese is good for up to one month after the use-by date.
Cream cheese is made from dairy cream and milk and has a mild flavor that pairs well with both sweet and savory flavors.
Cream cheese can be eaten fresh or frozen.
Store-bought varieties
There are so many options available when it comes to purchasing. Cream cheese comes in different fat contents, seasonings, and spreadability.
Regular, Low-Fat, and Fat-Free
Herbed, Garlic, and Veggie
Plain, Strawberry, and Blueberry
Soft, Spreadable, and Firm
Can you freeze cream cheese?
YES, you can freeze cream cheese successfully! It is perfectly safe to use in your favorite recipes and defrosting cream cheese is easy!
Here's what you should know
Cream cheese can be frozen for up to two months.
Freezing cream cheese may change its texture. Thawed cream cheese may be slightly crumbly, but it will still be delicious! Use it in cooked dishes, such as casseroles or baking.
For best results freeze cream cheese in blocks or cubes.
Cream cheese freezes easily and doesn't take up a lot of space.
Spreadable creamy consistency cream cheese in the tub should not be frozen.
For best results freeze Philadelphia cream cheese in its original packaging.
Defrosted cream cheese is best used in baked or cooked dishes.
How should you store fresh cream cheese?
Cream cheese should be stored in the refrigerator.
Place cream cheese in a clean, airtight container.
If you are not going to use the cream cheese right away, place it in the back of the fridge where it is coldest.
If you know you will not be using it and the expiration date is approaching consider freezing cream cheese.
How to freeze cream cheese – The Freezing Process
Freeze unopened cream cheese – When freezing unopened cream cheese, leave it in the original cardboard box packaging.
Freeze opened cream cheese – If you are freezing opened cream cheese, wrap it tightly in plastic wrap or place it in a freezer-safe container.
Vacuum sealed cream cheese – You could also use a food saver bag to get all the air out and prevent freezer burn. Freeze the cream cheese solid before using the food saver bag. A regular freezer bag or ziplock bag will also work. Be sure to remove as much air from the bag as possible to prevent ice crystals.
Label frozen cream cheese with storage date – Label the container or freezer bag with a sharpie marker. Mark the date the cream cheese was frozen.
Thaw cream cheese – For best results, use frozen cream cheese within two months of freezing.
Defrost frozen cream cheese
If you have a package of cream cheese that needs to be thawed, there are a few methods you can use.
Defrost cream cheese in the refrigerator – Defrosting is easy, simply place it in the refrigerator overnight.
Use a bowl of water – If you need it sooner than that, you can place the sealed ziplock bag of frozen cream cheese in a bowl of cold water for about an hour.
Microwave – Another option is to microwave the cream cheese on low power for short intervals until it's soft enough to spread. Just be careful not to cook it too long or it will become lumpy.
Freezer burn inspection – Inspect defrosted cheese. If your freezer bags didn't prevent freezer burn then you should toss the cream cheese and instead use fresh.
Refreezing – Do not refreeze cream cheese a second time as it should only be frozen one time.
How to make frozen cream cheese creamy again after thawing
Many people enjoy eating it as a spread or dip, but sometimes it can become a bit dry and difficult to spread especially if you are using previously frozen cream cheese.
To make cream cheese soft and spreadable again, soften the cream cheese in the microwave before using it. This will cause the milk solids to dissolve and make the cheese more fluid. This can be done by spreading the cream cheese in a microwave-safe dish and microwaving for about 15 seconds, or until it is soft enough to spread. While this works if you are needing the perfect texture for you recipe, then buy a fresh store bought cream cheese.
What to do with frozen cream cheese
Defrosted frozen cream cheese is best used in cooked dishes such as soups, desserts, casseroles, sauces, etc. The grainy texture of thawed cream cheese will be less noticeable if it's used in cooked or baked dishes.
Use completely defrosted previously frozen cream cheese in soups, appetizers, and pasta dishes.
Add to scrambled eggs or omelets for a richer flavor.
Use thawed cheese in all of your favorite recipes containing cream cheese.
Use it in baked foods like coffee cakes or pastries.
Love cream cheese? Try this easy 5 minute no bake homemade cheesecake.
Use it as a dip for fruits and vegetables.
Make delicious chocolate mouse!
Make baked dips like this artichoke spinach dip. Yum!
Make some homemade mac & cheese.
Make a cream cheese frosting for cakes or cupcakes.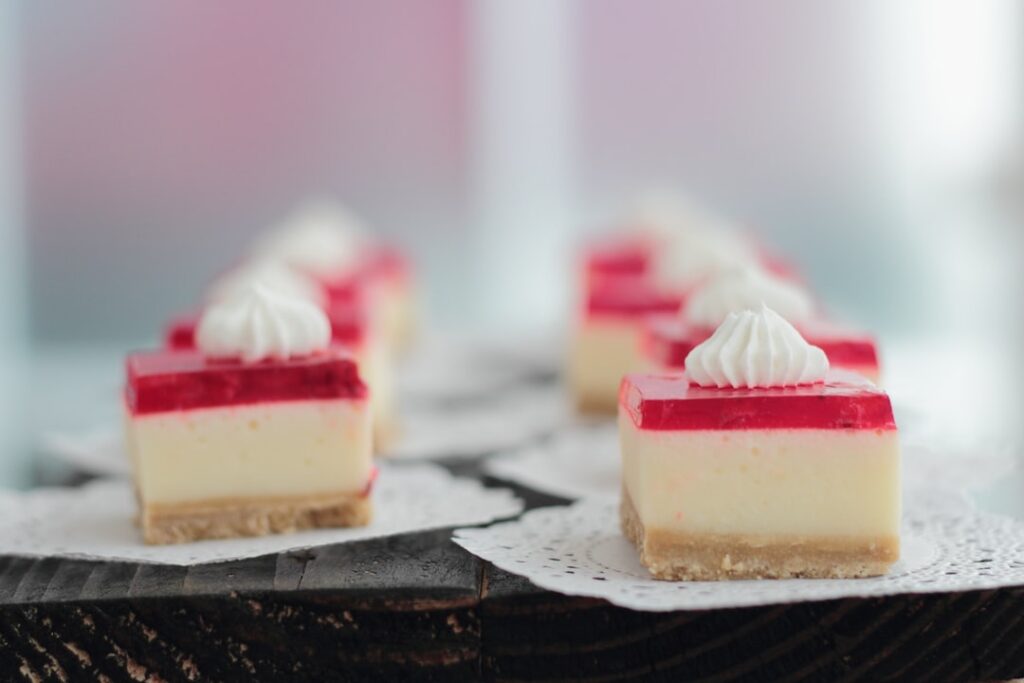 How to make cream cheese frosting with defrosted frozen cream cheese
Cream cheese frosting is delicious on cakes, cupcakes, and cookies. It's also a great way to use up any frozen cream cheese you have on hand. This recipe is quick and easy to make, and it yields enough frosting to cover a standard-sized cake or 24 cupcakes.
If you have leftover frosting, it can be stored in the fridge for up to two weeks. Just be sure to store it in an airtight container so it doesn't dry out.
Ingredients:
1/2 cup butter, softened
8 ounces fresh or defrosted cream cheese, softened
4 cups powdered sugar
2 teaspoons vanilla extract
Directions:
In a medium bowl beat butter and cream cheese together until light and fluffy.
Slowly beat in powdered sugar and vanilla extract.
Frequently asked cream cheese questions
How long can cream cheese sit out before going bad?
Cream cheese is a soft, spreadable cheese that is made from cow's milk. It has a rich and creamy flavor and is often used in dips, spreads, and desserts. Cream cheese is also a popular ingredient in savory dishes like chicken salad or stuffed mushrooms.
Cream cheese is usually sold in 8-ounce brick packages and tubs. Once the package is opened, the cream cheese should be stored in an airtight container in the fridge. It will keep for up to two weeks.
If cream cheese is left out at room temperature for more than two hours, it will start to spoil. The surface of the cheese will become lumpy and discolored, and it will develop a sour smell. If ingested, spoiled cream cheese can cause nausea and vomiting.
What happens if you freeze cream cheese?
The texture of the cheese may change and may become crumbly but it will still be safe to use in recipes.
What happens when cream cheese freezes?
Cream cheese combines 33% milk and 55% moisture to make an ice crystal when frozen. When thawed it separates from liquid & solids, resulting in changes in texture.
Can I freeze cream cheese spread?
Yes, you can freeze cream cheese spread. It is best to freeze it in an airtight container so that it does not become freezer burned. You can thaw it out in the refrigerator or at room temperature.
Can you freeze homemade cream cheese frosting?
Yes, you can freeze cream cheese frosting. The key is to make sure that the frosting is firm enough before freezing it so that it doesn't turn into a mess when you thaw it out.
You can add a little bit of cornstarch or powdered sugar to help make the frosting more firm. Once the frosting is frozen, you can store it in an airtight container for up to two months.
Can you refreeze cream cheese?
Defrosted cream cheese should never be frozen again. This goes for almost foods. If you freeze cream cheese and defrosted cream cheese you should not refreeze it.
Conclusion to cream cheese: Can you freeze cream cheese? How to store cream cheese
In conclusion, cream cheese can be frozen, but it may change the consistency and flavor.
Cream cheese and other dairy products should be stored in the refrigerator until ready to eat or cook with. It will last for two weeks or longer (check the date). To extend the life of cream cheese, freeze it in an airtight container.
Have any questions about cream cheese? Let us know in the comments below. happy cooking!