There are many reasons why you might want to have a garage sale.

Maybe you're downsizing and need to get rid of some of your possessions or maybe you are feeling overwhelmed by clutter?

Or maybe you just want to get rid of some of your old stuff.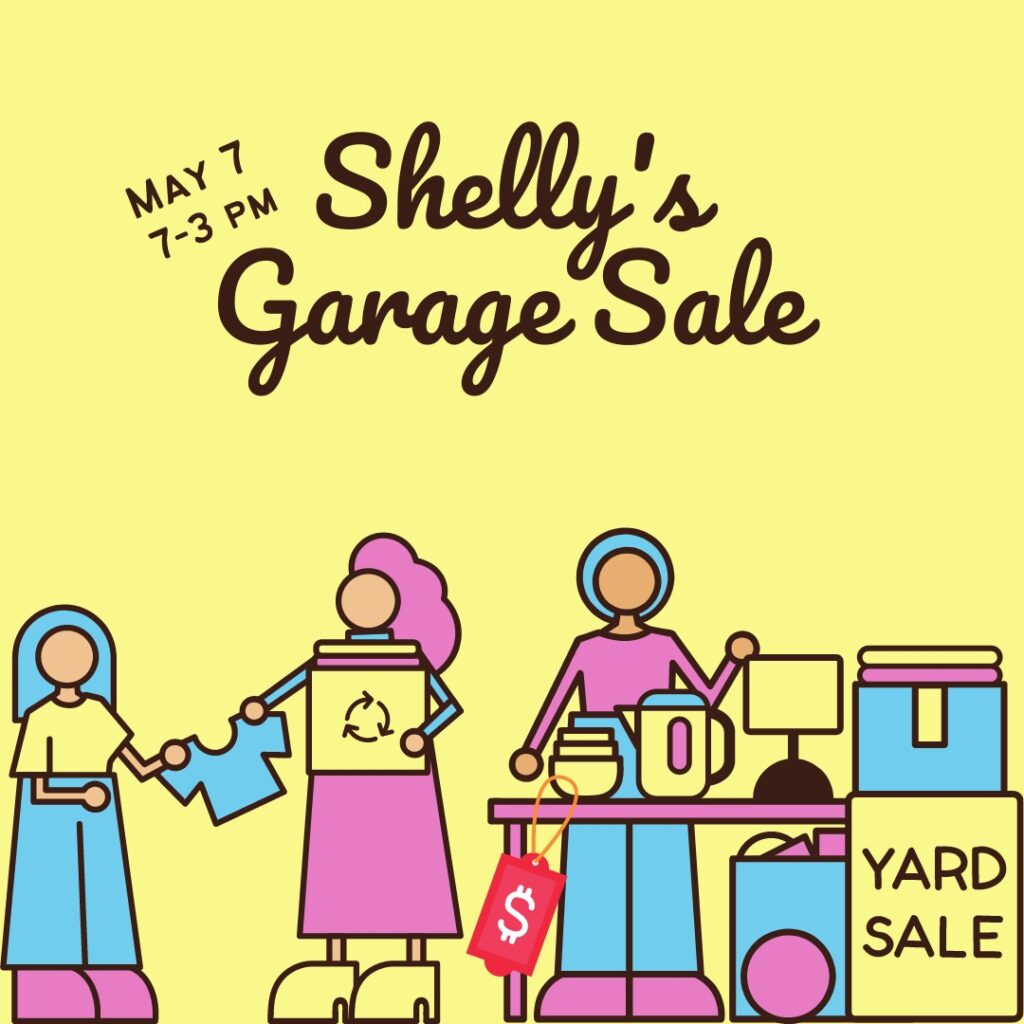 Things you should have before having a garage sale
Have a plan. Having a plan will keep you from becoming overwhelmed and prevent chaos. It is the first step to having a successful yard sale.
Days & times – figure out the best days and times for holding a yard sale. Avoid holiday weekends when people are more likely to be out of town.
Eary birds – have a plan for dealing with early birds.
Garage sale set up – you'll need time to set up before people start arriving.
Cashbox – for making change.
Hangers – hanging clothes up makes them more likely to sell. Organizing the clothes by size is also a good way to make sure people see what you are selling.
What will you do with the things that don't sell?

Put the stuff back in your house? You just decluttered your home do you really want to put everything that didn't sell back?
Donate to Goodwill or thrift shop? Donating is always a good thing and a tax write off.
Take household items to a consignment shop?
Stuff your attic and closets until the next sale or charity rummage sale.

Will you need a garage sale permit? Some communities may require one. Check your city code
Yard sale signs – letting people know about your yardsale is key to a sucessful sale. You could buy garage sale signs or make your own out of poster-board or cardboard.

Be a good neighbor and take your signs down after your sale is over.

Advertise in your local newspaper, craigslist and facebook.
Price tags – marking the suggested price of items and may elimiate some low ball price haggling.
How to price – before you price items you need to figure out what your main goal is, is it to make money or to clean-out your house and get rid of clutter?
Grocery bags – have old grocery bags available to bag up sales.
Everything must go – as your garage sale progresses consider putting out an "everything must go" sign or a discount sign. If you really do not want to deal with putting unwated items away this is a good idea to clear-out everything.
Here are a few things you need to know before you have your garage sale.
Before you host your own sale, make sure you know the 10 commandments of garage sales. This garage sale checklist will help you keep things organized.
Garage Sale Checklist 10 Commandments
Thou shalt price items fairly
Price garage sale items fairly. Your goal is to sell excess items and make some money, so keep prices low but don't give away your items unless that's your goal.
Thou shalt group items together
When organizing your garage sale, it is essential to group like items together. This will encourage buyers to purchase more than one item. By grouping similar items together, you will make more money.
Thou shalt make sure everything is clean and organized
One of the most important things to do when hosting a garage sale is to make sure everything is clean and organized.

Don't sell dirty or ripped clothes.

Ask yourself if you would buy the item in the condition it's in. If the answer is no then clean it up or toss it.
Thou shalt advertise thy sale
It is crucial to advertise your garage sale in a way that will get people to come to check out your garage sale.

Make sure to post flyers in local businesses and post information about the sale on social media. You can also post a sign outside of your home or place of business announcing the sale.
Thou shalt be willing to haggle
It can be challenging when dealing with a low baller, don't take their cheap ways as an insult. The buyer is looking for a bargain.

Don't be afraid to offer a discount or to group things together for a discount.

On the one hand, you want to get rid of most of your items for sale, and on the other hand, you don't want to give the stuff away.
Before your garage sale starts, you should know the lowest price you are willing to accept for your most expensive items.
It is ok to haggle a little bit and stay within your acceptable price range. However, be aware that if you are not willing to lower your price, the buyer may walk away.

Also, keep in mind, you will have to put everything you do not sell away when the sale is over. This can be a big motivator to negotiate prices.
Thou shalt not sell items that will be difficult to move
When it comes to heavy bulky items, you should avoid selling them at your garage sale. Instead, try to sell these items on Craigslist or Facebook.
Thou shalt not let thy sale run too long
It is essential to set a time limit for the garage sale and stick to it so that everyone can have a fair chance to find something they are interested in purchasing.

Some people plan their whole weekends around hitting up garage sales.

If you say you will be open until 4 pm but close at 2 pm don't be surprised if you get a knock on your door at 3:30 pm.
Thou shalt not sell any dangerous or hazardous items
Do not sell any dangerous or hazardous items to the buyer.
This includes items like knives, guns, and explosive materials. Doing so will ensure a safe and enjoyable garage sale for everyone involved.
Thou shalt not let buyers take items away from the sale area
Most people are honest but not all people are. When you hold a garage sale, you should always be watching out for shoplifters.

Once when I was selling at a flea market I caught a woman twisting off buttons from the clothes I was selling. When I confronted her with what she was doing she told me she didn't want the whole shirt she only wanted the buttons and how much were the buttons?

People are crazy and will do just about anything.
Thou shalt not covet thy neighbor's customers
If you are participating in a community garage sale, you should keep a few things in mind:
Always clean up after yourself.
Be respectful of other shoppers and the property of the sellers. Shoppers can get confused about what items belong to what seller.
This is obvious but don't sell other sellers' items.
Finally, be aware of your surroundings and keep an eye out for shoplifters. This means being careful with your belongings and not letting anyone distract you while selling.
Let's face it, garage sales are a lot of work, but they can also be a lot of fun – and profitable!

If you're looking to get the most out of your next garage sale, follow this garage sale checklist of 10 commandments to help you out.
Finally, thou shalt have fun!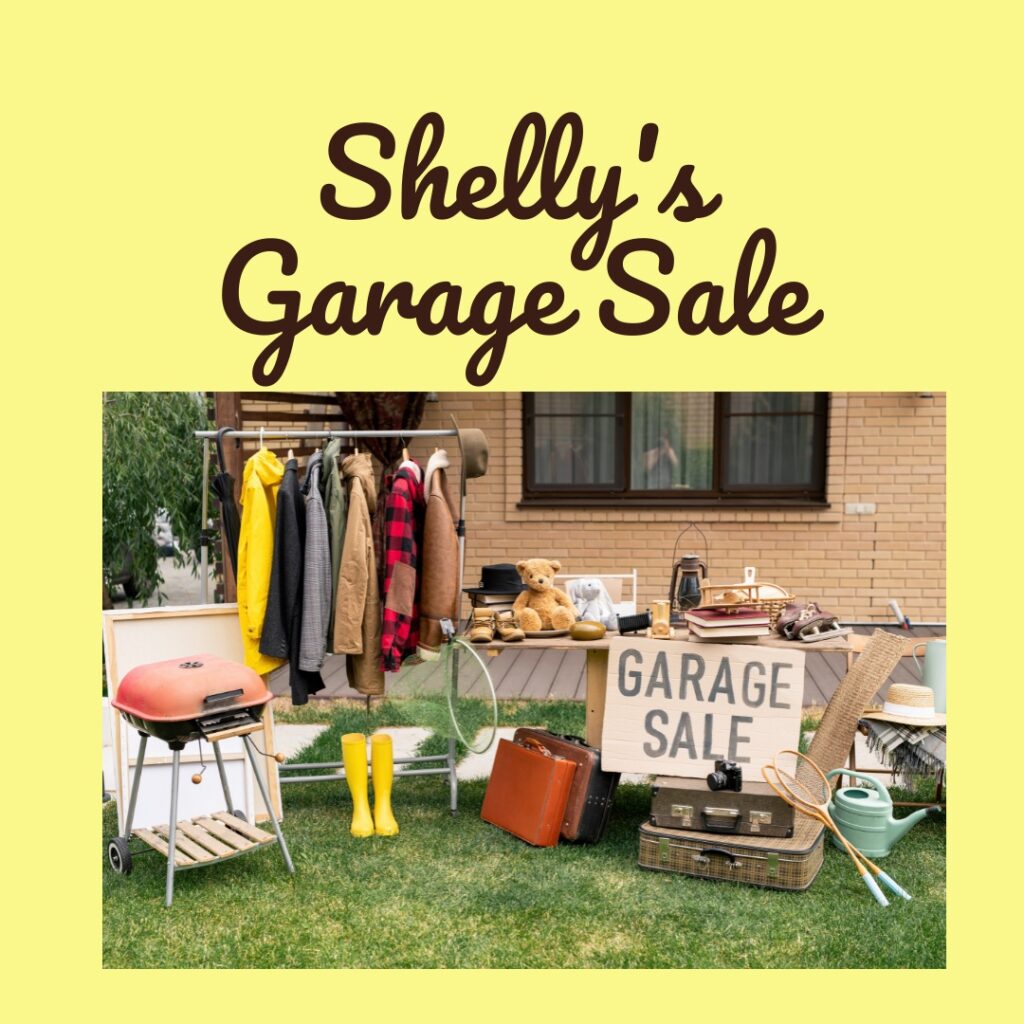 If You Like This Post Check Out These Posts