Have you ever asked yourself the question, "Can I give my child up for adoption?" or, "What are the steps involved in giving up my child for adoption?" You are not alone. There are many people looking for information about whether they can give their baby up for adoption – and if so, what to do next.
The thought of giving your child up for adoption is challenging and a rollercoaster of emotions. The process is not easy. There are laws that govern adoptions in each state and where the birth parents reside. In general, there are three options available: open, semi-closed, and closed adoptions.
It's essential to know your options.
When you are an expectant parent who is not ready to raise a child, there are three options to consider:
Adoption is permanently and legally giving up parental rights over your child and giving him or her to adoptive parents or family. This can be done through a private adoption agency or through the state.
Foster care, where the child will be placed in a foster home for some time until he or she can be adopted. This may occur if you give birth and voluntarily place your baby with foster parents. During the infant adoption process or if CPS removes your child from your home due to abuse/neglect.
Kinship care is when a family member (like an aunt or grandmother) takes custody of the child or baby so that he or she does not have to enter the foster care system. The baby or child is raised within the family. The birth parent may choose to actively be in the child's life or not.
Adoption is usually considered by many expectant families as it's typically viewed as a "clean break" from their relationship with their unborn baby. However, several other factors need to be considered before deciding on any one option. Here are some pros and cons of each option:
Get the facts – Can I give my child up for adoption?
You are not alone. Every year thousands of women in the United States choose to place their children up for adoption. If you ask yourself: "Can I give my child up for adoption?" there's help and support.
You need to get the facts before you make a decision. As with all life-changing decisions, you want to ensure that your choice is informed when placing your baby up for adoption. Many resources and support systems are available if you decide that this option could be best for you and your baby.
Take a look at the benefits of adopting out a baby over other options, such as raising or aborting it. Adoption is an alternative choice if becoming a parent seems overwhelming or impossible. Adoption agencies can provide helpful information on what it takes to become a parent, including some steps that may surprise you:
According to the US Breau of Labor and Statistics, the cost of living increased by 6.8% from November 2020 to 2021.
According to the CDC, the national birth rate was 11 per 1,000 total population for 2020.
The benefits of giving your child up for adoption are numerous
What Are the Benefits of Giving My Child Up for Adoption?
Suppose you're considering giving your child or baby up for adoption. In that case, you may be wondering what are the benefits of adoption. While deciding to place a child for adoption is never an easy decision, the benefits of adoption go beyond just the adoptive family. The birth parents and the adopted child also benefit from adoption.
The benefits of giving your child up for adoption include
The opportunity to place your child in a loving home with a ready and willing family to raise a child.
The opportunity to give your child better opportunities than you can provide.
The ability to have an open relationship with your child as he or she grows up if desired.
Making the selfless decision for both you and your child's well-being will give you peace of mind.
Benefits of Adoption for Birth Parents
Some birth parents consider placing their children for adoption because they feel they are unfit to parent. However, there are many other reasons why someone would choose to give their child up for adoption, including:
You have dreams and goals you want or need to accomplish.
Fear of being a bad parent.
You love your baby unconditionally and solely want what is best for him or her.
You want your baby to have two involved parents.
You want your baby raised in a financially and emotionally stable home environment.
You want to help out a family that cannot have children of their own.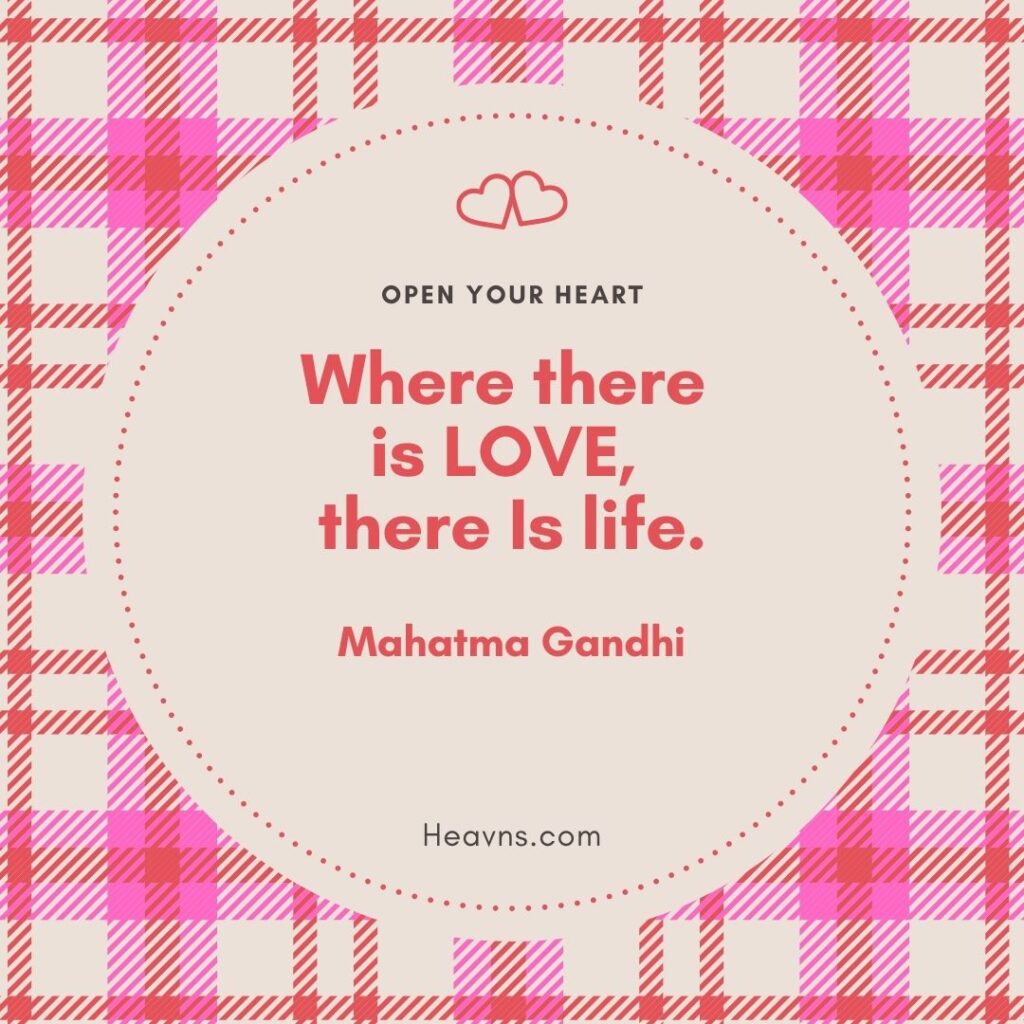 Talk with an attorney
Go over your case with an adoption professional. In order to take steps toward relinquishing a child, it's essential to meet with an attorney who can help you through the process. Here are some of the ways a qualified adoption lawyer could benefit you:
Give insight on what your rights are. A good attorney will be able to explain your rights to you as a parent and help make sure that those rights are protected throughout the process.
Help draft legal documents. An attorney can also provide valuable insight into properly completing any legal paperwork required for adoption in your state, including petitions and court orders. These documents may affect your parental rights and long-term financial responsibilities, so get them checked by an expert before proceeding.
Explain what is involved in the adoption process. An attorney will be able to tell you about the traditional adoption process and answer any questions that you have about it—including whether or not it is right for you. Your lawyer will be able to offer advice on alternative options. If giving up a child is not feasible or possible at this time, such as open adoption or foster care.
Choose your child's adoptive parents
The next step is one of the most important: choosing the right family for your child. No matter what type of adoption you're doing, several families should be lined up who want to adopt your baby.
As the birth parent, you have a say in which adoptive family you choose. You can meet with prospective parents, review any background information they have provided and make sure that you feel comfortable with them before moving forward.
Prospective parents will often provide you with a home study or background information about themselves and their lives. This step is vital for both parties — it helps ensure that parents can provide a loving and safe home for your child. In addition, it lets you get to know them better to feel comfortable with their decision to adopt.
Meet your child's adoptive parents
This critical step of the adoption process will help ensure that you and your child's future parents are on the same page.
Of course, you'll want to make sure that these people raising your child are the right fit for you and your child.
The easiest way to do this is to meet in person as soon as possible when considering an adoption plan.
While considering all aspects and meeting the potential adoptive parents may seem overwhelming, it is essential to remember that most people in a similar situation have been through it before. Therefore, they can offer sound advice based on their own experiences. And remember: meeting in person allows everyone involved in a prospective adoption plan to know one another better than they would if they only spoke over the phone. Meeting face-to-face also helps create a sense of mutual trust (which is especially important when entering into what can be considered such an emotionally charged situation).
Make an adoption plan
Making an adoption plan isn't something you do alone. While it's true that the choice is yours, you have a responsibility to talk with trusted friends, family, and professionals as well.
Having a support system to guide you through the adoption process is incredibly helpful in deciding whether or not you want to put your child up for adoption.
You should also ensure that your child's biological father is included in all discussions about making an adoption plan. Although his role in decision-making may vary from state to state, he is still entitled to be a part of the conversation and should know what the final decision is going forward.
While having help through this process isn't required by law, creating an adoption plan with your loved ones can give you peace of mind. You will know that those closest to you understand and support your choice of giving a baby up for adoption. No matter which type of placement option you choose.
If it feels overwhelming thinking about how to start planning for an unplanned pregnancy, don't worry. There are individuals trained to help with all stages of the adoption process.
Give the go-ahead for the adoption to proceed
To successfully finalize your child's adoption, you will need to take several steps. This process can take a few months to a few years, depending on the state laws where your adoption was finalized.
Do not rush into anything – Take the time necessary to explore all of your options. Can you picture this child growing up in the home and with the family you are considering? If so, make sure that you are ready for this commitment before moving forward with any legal paperwork or proceedings.
Ask questions – You have every right to ask questions about what is happening before contacting an attorney or agreeing to anything regarding your child's adoption. Suppose you do not understand something or need more information about what you are being asked to do. In that case, you must ask questions before deciding whether or not you want to give consent (see below).
Ensure everything is done correctly – Your lawyer ensures that all legal documents required to finalize the adoption are completed accurately and filed on time.
Giving a child up for adoption is a personal decision and one that needs planning to do it right
Giving a child up for adoption is a personal decision that needs planning to do right. When you are considering giving up your child for adoption, it's vital to get information and support before making a decision. Your local adoption agency can help you through the process of giving up your child for adoption.
When you're ready, you will need to find an attorney who works in adoptions. At this point, finding the right agency and lawyer can be critical. It is crucial to weigh the costs and benefits of giving up your child for adoption. You should consider:
If it is right for you.
If it is right for your relationship with the father of your baby.
What kind of relationship do you want with the birth parents after adopting the baby?
With proper support from friends and family, putting your child up for adoption can be an empowering way to become a parent again when you are ready.
Conclusion: Can I give my child up for adoption?
If you want to give your child up for adoption, there are many resources and support organizations to help you make the best decision possible. If you feel ready to move forward, seek advice from an agency that specializes in adoptions. They will walk you through everything you need to know about placing your child in a loving adoptive home.
Frequently Asked Questions
Can you put an older child up for adoption?
Every year in the United States, more than 135,000 children are adopted by loving families. In 2017, the average age of a child adopted was 8 years old, but some were older children or teens.
Yes, it is possible to put an older child up for adoption. Unfortunately, many parents believe that only infants can be adopted. Still, in fact, older children and even teenagers are available for adoption.
The laws governing the adoption of older children vary from state to state.
The short answer is yes, you can put your older child up for adoption, but the real question is, "can you find a family that wants to adopt your older child?"
Adoption agencies and foster care agencies are always looking for homes for older children, special needs, or siblings who need to be adopted together. It's not hard finding the perfect home for this type of child. All it takes is a little bit of patience!
If you want to put your child up for adoption, here are some tips on how to do so:
Call an agency. Many agencies help children find homes. The best way is to contact the closest to your home or city. They will be able to help you put your child up for adoption.
Go online. There are also websites where people can go online and look at profiles of potential adoptive families. If you have a particular personality type in mind, this might be the best way!
Contact friends/family members who might be able to help with finding an adoptive home.
Adoption is one of the most unselfish decisions a parent can make for their child. It offers children who are unable to remain with their birth parents to have a permanent family and security. Adoptive parents love these children like they are their own and treat them as if they had given birth to them.
Does it cost money to put your child up for adoption?
There is no cost to put your child up for adoption, as it is a free process.
Typically when you decide you want to place your child up for adoption, you will be connected with an attorney or agency who will assist you in finding adoptive parents. These service providers work at no cost to the birth mother, and will typically cover all costs associated with the pregnancy and birth.
In the event that the birth mother does not have insurance or coverage for medical care or living expenses during the pregnancy, these costs are usually covered by the adoptive family or by grants from other organizations.
Many families have a fund set up specifically for this purpose and are happy to use it to provide for a woman's needs during her pregnancy.