Does Mio have caffeine? The answer may surprise you!
It is no secret that Americans love their caffeine. In fact, many people can't start their day without a cup of regular coffee.
These water enhancers, which are often marketed as healthy alternatives to sugary drinks, come in various flavors and colors. The products are designed to taste like their sugary drinks counterparts. Still, they may contain a dose of vitamins, minerals, or antioxidants.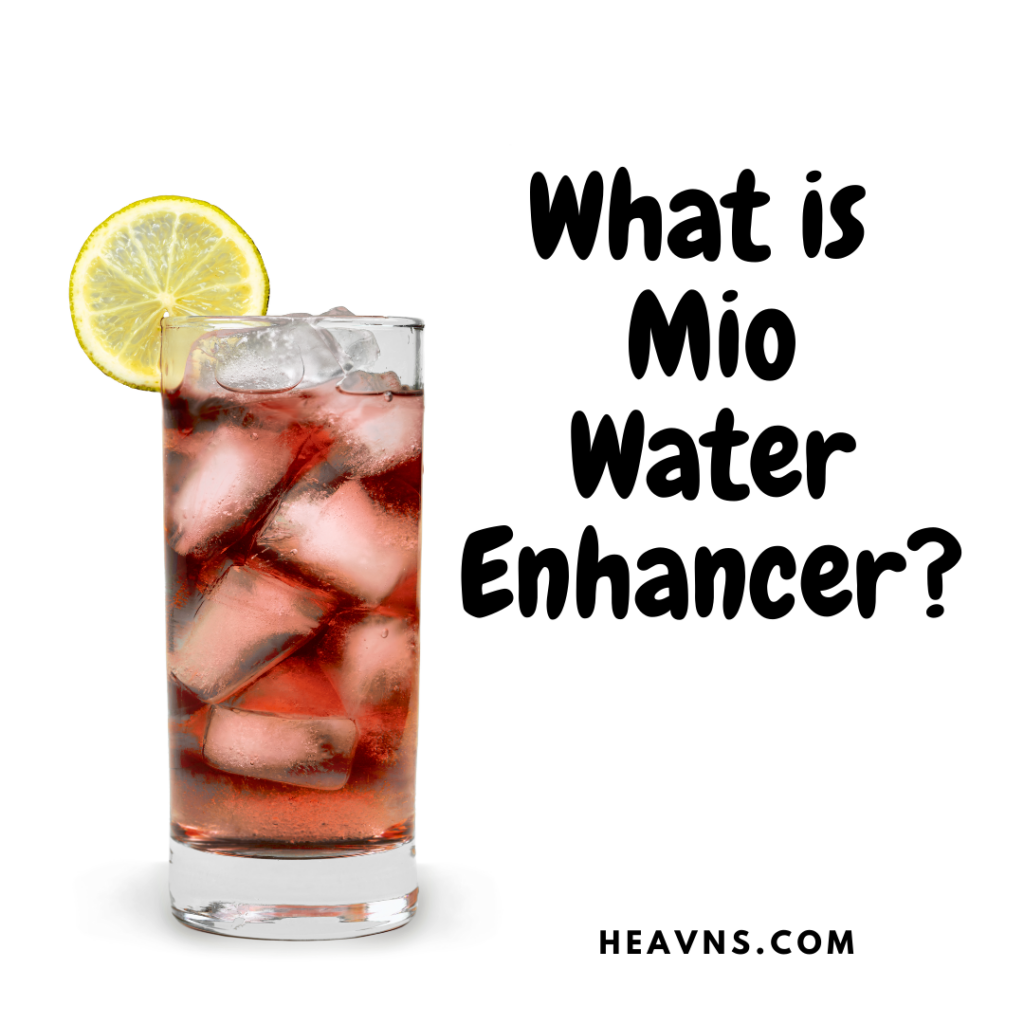 What is MIO water enhancer?
Mio is a drink enhancer that comes in a variety of flavors. Mio water enhancer is often marketed as a healthy alternative to sugary drinks.
Millions of people drink water every day to stay hydrated and healthy, but what if your water could be improved? Mio, an enhancer for water, promises just that.
Mio comes in a concentrated liquid. One squeeze of Mio is added to 8 fluid ounces or more of water. Shake or stir to combine. Mio transforms boring water into something special.
MIO variety facts
Sugar-free and naturally sweetened with a variety of natural ingredients.
Serving sizes: 1-2 squirts per day, divided between two servings of water.
Serving size is about 1/2 a teaspoon in a glass or bottle of regular water.
Contains no calories, sodium, carbohydrates, or fats.
Bold flavor transforms plain water into a flavor explosion.
All varieties of MIO are Kosher and have a refreshing flavor.
According to Kraft Heinz, "MiO is sweetened with acesulfame potassium and sucralose, a calorie-free, artificial sweetener that is 600 times sweeter than sugar."
MIO is vegetarian and does not contain any animal bi-products.
Each regular-sized 1.62 oz sized canister bottle of MIO contains 18-24 servings. Each serving should be mixed in 8 fluid ounces of water.
A bottle of Mio water additive neatly fits inside your purse or gym bag. It delivers a refreshing alternative to plain water or sparkling water. If you are using sparkling water, avoid shaking, or you could have a mess.
Mio water enhancer manufactured in the USA
An opened bottle of Mio is good for 30 days.
Mio should not be left in the glove box because high car temperatures could cause it to burst.
Iced coffee concentrate flavor is sadly no longer available.
Mio can be mixed with your favorite alcoholic drinks. ***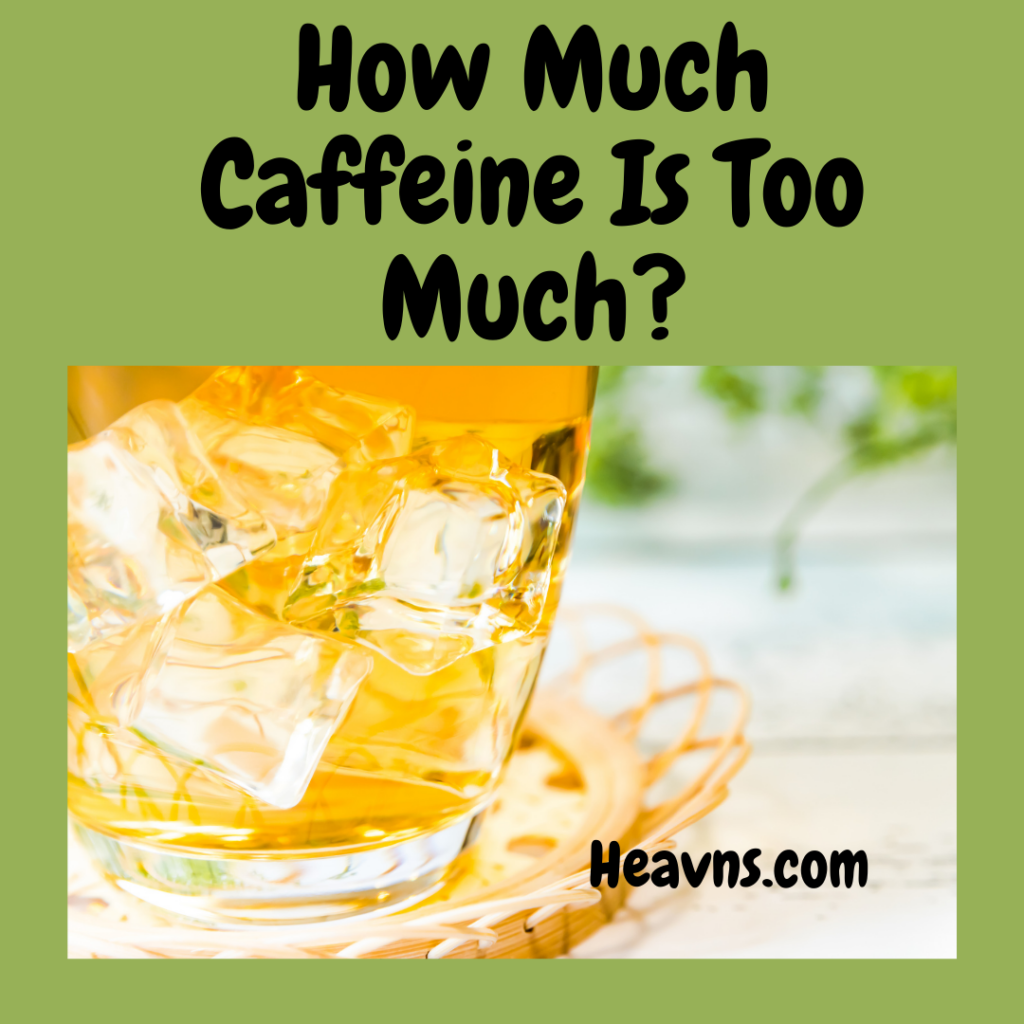 How much caffeine is too much?
A recent study shows that the answer to that question may vary from person to person. The study, conducted by researchers, found that people who are more sensitive to the effects of caffeinated drinks may be more likely to experience adverse health effects from drinking coffee or other caffeinated products than those who are less sensitive.
"We found that about half of the people in our study had a gene variant that made them more sensitive to the effects of caffeine," said Dr. Marilyn Cornelis, lead author of the study. "For these people, even one cup of coffee per day could be too much."
Only about 25% of participants in the study had this gene variant. However, the study also found that people with this gene variant were more likely to report problems such as anxiety and insomnia after drinking caffeine.
Some people can drink a lot of coffee and not feel the effects of caffeine, while others can only drink a small cup and feel the jitters.
The Mayo Clinic advises that adults should not consume more than 400 milligrams of caffeine daily. That's about the equivalent of four 8 ounce cups of coffee.
Caffeine is also found in other drinks and foods, such as energy drinks, soda, chocolate, and iced tea. So if you're watching your caffeine intake, be aware of all the sources of caffeine in your diet.
Caffeine and gut microbiome
A recent study has shown that caffeine can affect the gut microbiome.
Caffeine was found to increase the levels of certain bacteria in the gut, including Clostridium and Bifidobacterium.
These bacteria are known to have probiotic properties and may benefit gut health.
The study also found that caffeine increased the levels of butyrate. This molecule is thought to be beneficial for gut health.
However, more research is needed to confirm these findings.
It is unclear whether caffeine has any benefits or risks for gut health.
Four product lines of MIO water enhancer
Mio water enhancer comes in four formulas, and each has a variety of flavors.
Does Mio have caffeine?
The four types are original, energy, vitamins, and sport varieties and only one contains caffeine.
MIO Original Flavors – Orginal is caffeine-free. Add this concentrated liquid water enhancer to water without adding calories, carbs, or caffeine.
Strawberry Watermelon
Fruit Punch – This is my favorite uncaffeinated flavor! I like to drink this in the evenings.
Lemonade
Berry Grape
Berry Pomegranate
Cranberry Raspberry
Sweet Tea
Blueberry Lemonade
Mango Peach
Cherry Blackberry
MIO Energy – Energy contains caffeine and is the perfect pick me up.
Wicked Blue Citrus
Black Cherry
Tropical Fusion
Green Thunder
Strawberry Pineapple Smash
Acai Berry Storm – This is my favorite caffeinated flavor. This is what I drink in the morning and driving home from work. If you are looking for an energy pick up, give this flavor a try, it's delicious!
MIO Vitamins – Contains B3, B6, and B12 vitamins and is caffeine-free.
Orange Tangerine
Orchard Apple
Orange Vanilla
MIO Sport – Contains electrolytes B vitamins and is caffeine-free.
Berry Blast
Arctic Grape
Lemon Lime
Orange
MIO Sport – Mio Sports water enhancer is a drink mix that promises to help athletes hydrate and refuel during and after physical activity.
The company that makes Mio Sport, Kraft-Heinz Company, says the drink mix is based on a patented formula that contains electrolytes and vitamins. According to the company, Mio Sport can help people "replenish energy, reduce muscle fatigue, and speed up post-workout recovery.
All flavors in the energy variety have caffeine.
Wicked Blue Citrus
Black Cherry
Tropical Fusion
Green Thunder
Strawberry Pineapple Smash
Acai Berry Storm
Original, Vitamin, and Sports varieties do not contain caffeine
Berry Blast
Arctic Grape
Lemon Lime
Orange
Orange Tangerine
Orchard Apple
Orange Vanilla
Strawberry Watermelon
Fruit Punch
Lemonade
Berry Grape
Berry Pomegranate
Cranberry Raspberry
Sweet Tea
Blueberry Lemonade
Mango Peach
Cherry Blackberry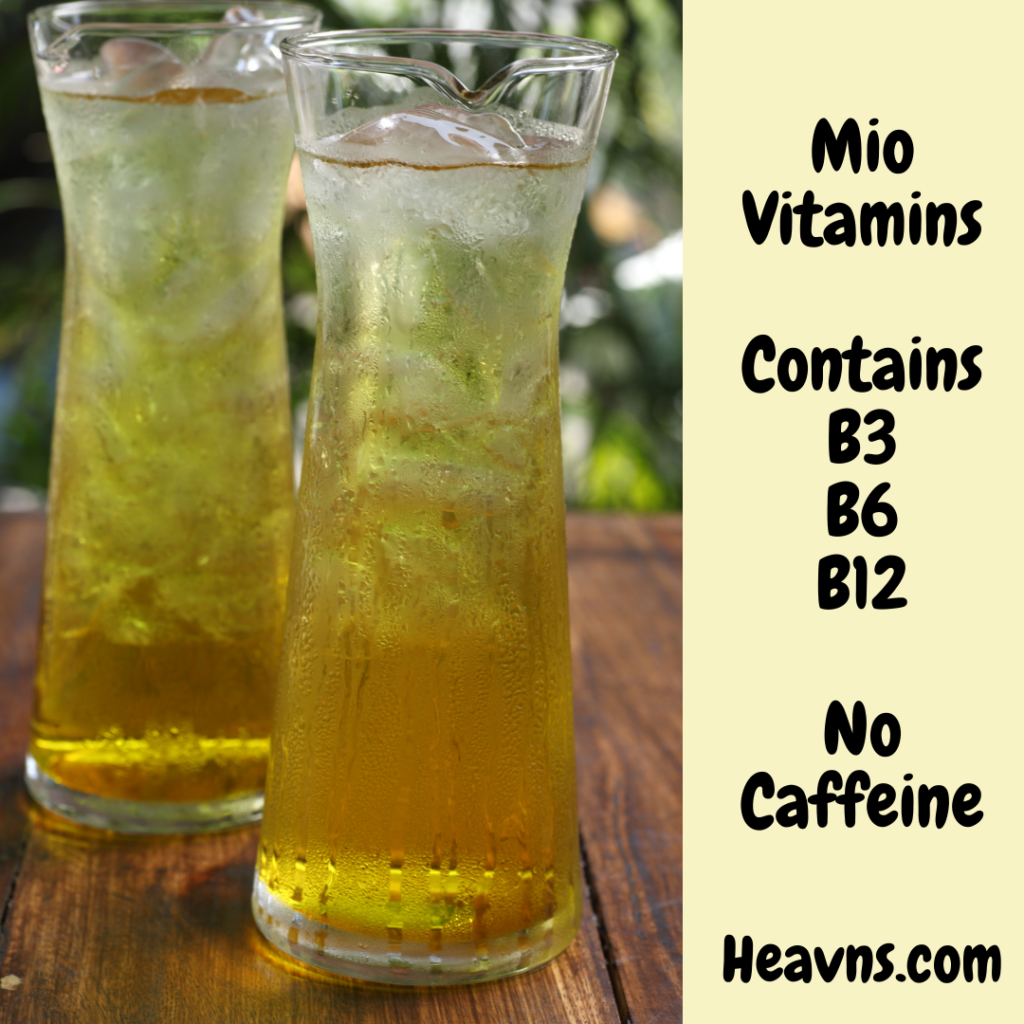 MIO caffeine content
How Much Caffeine Is In a Serving Of Mio Energy?
A single squirt serving MIO Energy in an 8 ounce cup of water contains 80 milligrams of caffeine. This is equivalent to about two regular cups of coffee.
Is Mio liquid water enhancer safe for children?
MIO is a popular water enhancer that is marketed as a way to make water more flavorful and fun to drink. It is available in various flavors, including grape, strawberry, and fruit punch.
Some parents wonder if MIO is safe for children to drink. There are no known risks associated with MIO water enhancers for children. However, it is always best to check with a doctor before giving a child any new drink or food.
As with any other product, reading the label carefully and following the instructions is essential.
MIO flavor water enhancer contains artificial sugar and artificial colors, which may not be appropriate for some children.
Suppose you are concerned about the ingredients in MIO or how much sugar alternative your child is consuming. In that case, it is best to avoid this product and consult your child's health care provider.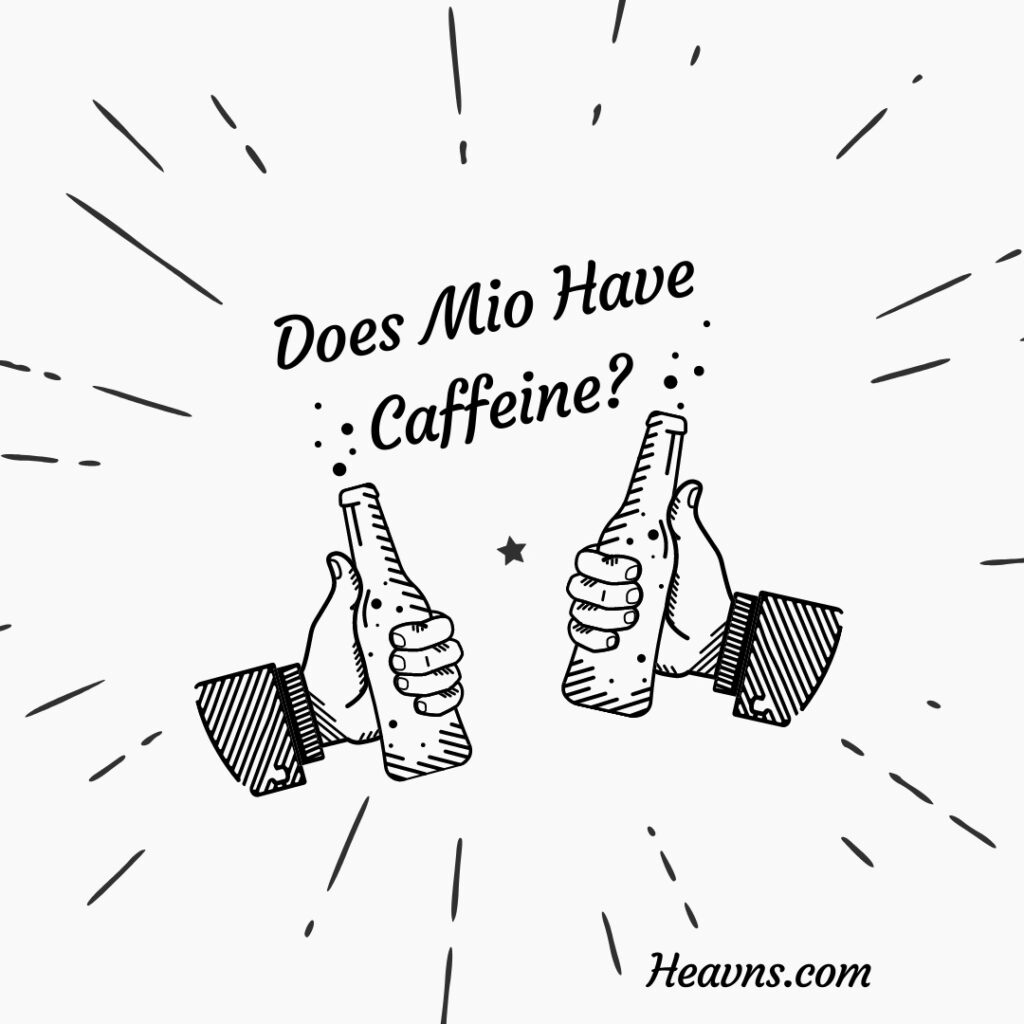 Are there any health risks associated with Mio concentrated liquid?
There is no accurate answer to this question, as the potential health risks of Mio are still unknown. However, as it contains artificial sweeteners, there is a possibility that consuming Mio could be harmful to your health.
Artificial sweeteners (like Stevia leaf extract and sucralose) have been linked with many health problems, including cancer and weight gain. As such, it is advisable to avoid them where possible.
Is MIO bad for you?
With summertime right around the corner, more and more people are stocking up on bottled water and other drinks to keep them hydrated.
Many people reach for sports drinks or vitamin water when looking for an added boost. Others are turning to Mio refreshing flavor water enhancers. But is Mio really good for you?
Some experts say that it can be a healthy way to hydrate. In contrast, others claim that the added artificial sugars can do more harm than good.
So what's the verdict? Overall, Mio seems to be safe for most people.
Do you have a heart condition?
Caffeine is a stimulant that can cause problems for people with heart conditions or anxiety disorders. Consult your health care provider before consuming caffeine.
Do energy drinks make me tired?
Are you tired after drinking an energy drink? You may think that the caffeine in energy drinks gives you more energy, but research shows that this isn't always the case. In fact, energy drinks may actually make you more tired.
One study found that people who drank energy drinks had a higher level of fatigue than those who didn't drink them. This is because the caffeine in these drinks can disrupt your sleep cycle, leading to fatigue.
Another study showed that people who drank energy drinks had a greater risk of developing chronic fatigue syndrome. This condition is marked by extreme tiredness and lack of energy.
If you're looking for an energizing beverage, try MIO water enhancer instead. MIO contains caffeine and B-vitamins, which can help boost energy without making you tired later on.
Do energy drinks cause kidney stones?
The science is not precise when it comes to whether or not energy drinks cause kidney stones. However, one study published in the journal CMAJ Open suggests that there may be a correlation between the two.
The study looked at data from over 136,000 participants and found that those who consumed energy drinks were more likely to develop kidney stones.
Emergency room visits are up due to heart palpitations since energy drinks hit the market.
While more medical research is needed to confirm this link, it's important to be aware of the potential risks of drinking energy drinks.
If you're already at risk for developing kidney stones, it might be best to avoid these beverages altogether.
If you choose to drink energy drinks, make sure to stay hydrated by drinking plenty of water. This will help dilute any potential toxins and minimize your risk of developing kidney stones.
Energy drinks and pregnancy
There is no definitive answer on whether or not energy drinks are safe to consume during pregnancy, as there is limited research on the subject.
However, it's generally recommended that pregnant women avoid consuming any type of drink with high levels of caffeine, as too much caffeine can be harmful to both mother and fetus.
Some smaller energy drinks may only contain around 50 mg of caffeine, but others can have 200 mg. While this may not seem like a significant amount, it's important to remember that pregnant women should limit their caffeine consumption to 300 mg per day.
Another concern with energy drinks is their potential effect on blood sugar levels. Many energy drinks are full of sugar, which can cause blood sugar insulin levels to spike. This is especially risky for pregnant women who have gestational diabetes or are at risk for developing it.
Energy drinks and breastfeeding
Breastfeeding is the best and most healthy way to feed a newborn, but what if mom wants or needs a drink? Is it safe to have an energy drink while breastfeeding?
Most doctors agree that it's generally safe to have an occasional energy drink while breastfeeding. However, they caution moms to watch their caffeine intake since caffeine can be passed on to the baby through breast milk.
In general, it's recommended that nursing mothers consume no more than 300 mg of caffeine per day. That's about the equivalent of three cups of coffee.
Some energy drinks are high in sugar and calories, so nursing moms should avoid those drinks if they're trying to lose pregnancy weight or maintain a healthy weight.
If you are breastfeeding, consult your doctor before consuming MIO Energy or any other energy drink.
Energy drinks Walmart – Cash Cow
Walmart is capitalizing on the growing popularity of energy drinks. In recent years, sales of energy drinks have been booming, with revenues reaching $28.25 Billion In 2021.
*** Abuse of alcohol can lead to unwanted side effects, health, and legal problems. Always drink in moderation.
Does Mio have caffeine?
Mio Energy flavors contain caffeine. The other three varieties, Original, Sport, and Vitamin do NOT contain caffeine.
Conclusion does Mio have caffeine?
In conclusion, Mio Energy flavors do contain caffeine. While it is a smaller amount than what is found in coffee or energy drinks, caffeine is still present. This means that those who are sensitive to caffeine or who wish to avoid it should be cautious when consuming Mio Energy.
Recent Posts