The Gigi Hadid pasta recipe has gone viral on TikTok. This recipe is so popular right now, and everyone is obsessed with this recipe.

Is it worth the hype? Yes, and if you haven't tried this amazing recipe, you are missing out!

The recipe is quick and inexpensive to make. It's perfect for busy work nights or a quick lunch.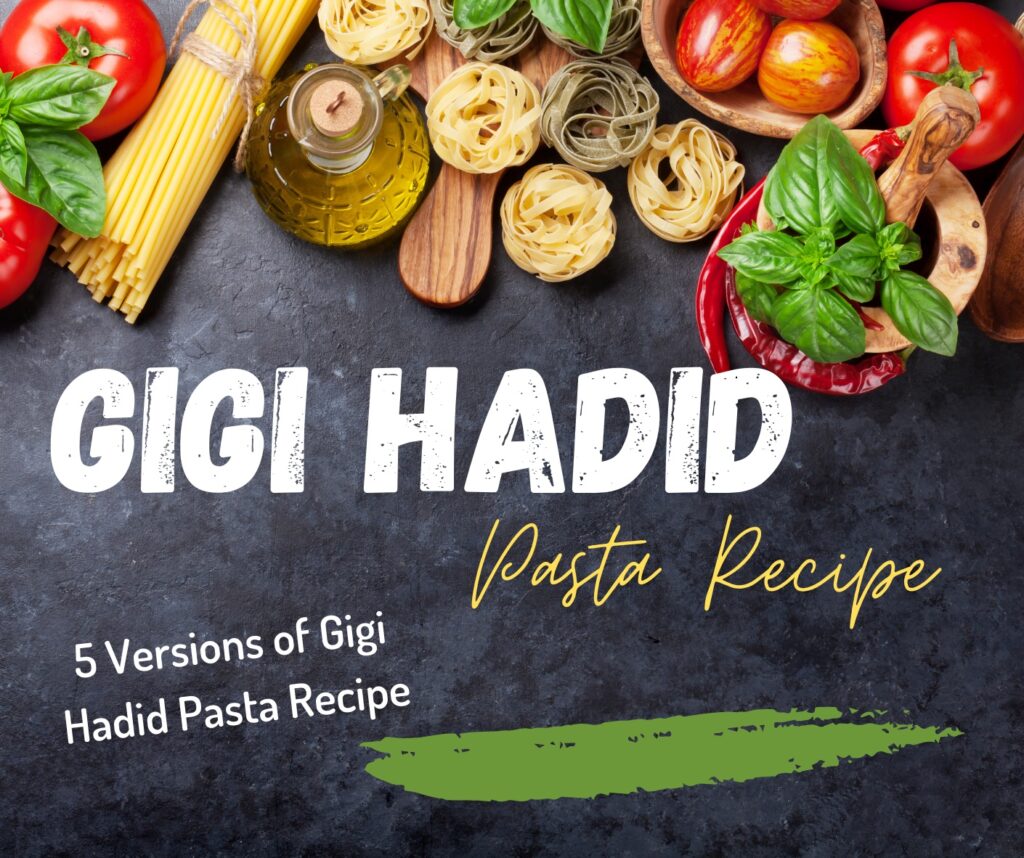 What is Gigi Hadid's Pasta Recipe?
The recipe is straightforward, but the results are excellent. Olive oil, onion, garlic, tomato sauce, heavy cream, and parmesan cheese are combined with pasta for a heavenly dish.
What Type of Pasta for Gigi Hadid Pasta?
Use whatever you have! Or even better, use your favorite pasta. I recommend rigatoni, spaghetti, or fettachini.

The viral TikTok video below the poster used bowtie. I think bowtie pasta belongs in pasta salad and not in a hot pasta dish, but this is my opinion.
Gigi Hadid Pasta with Chicken
Thinly slice raw chicken—season chicken with salt, black pepper, and garlic powder.

Brown the chicken slices in a hot skillet.

Do not crowd the skillet, or the chicken will sweat and not brown. Cook for 3-4 minutes per side and then flip and repeat.

Add cooked chicken to the finished pasta sauce.
Gigi Hadid Pasta Recipe Ingredients
Here's what you'll need to make Gigi Hadid's pasta recipe.
Gigi Hadid's Pasta Recipe
Saute the onion in olive oil. When onion is softened add in garlic and saute until fragrant or 1 or 2 minutes.
Add tomato paste and cook until it has blended into the onion mixture.
Add salt, red pepper flakes, black pepper, heavy cream and 1/3 cup of pasta water.
Add parmesan cheese and basil.
Add cooked pasta and butter.
Stir to combine.
What are people saying about this pasta recipe?
Optional Gigi Hadid Pasta Add Ins
What to Serve With Gigi Hadid Pasta
Pasta is a heavy dish. Therefore, I recommend serving pasta with a light side dish.
Here is the Viral TikTock Video of Gigi Hadid's Pasta Recipe
5+ Gigi Hadid Pasta Recipes Variations
Recent Posts