Do you want to know how to get a guy to chase you through text? If so, you're in luck! In this guide, we will teach you how to make him fall for you with just a few simple texts.
It can be tough to get someone's attention in today's world, but with these tips, you will have him wrapped around your finger in no time. Jumpstart your love life by initiating conversations via text.
Tips for how to get a guy to chase you through text
So what are you waiting for? Start reading and start texting!
Flirt with him – A little bit of harmless flirting never hurt anyone. If you want to get his attention, then you need to let him know that you're interested. The best way to do this is by flirting with him over text.
Make sure that you keep your texts light and fun – It's important to make sure that you keep the tone light and fun. If you're too serious, or worse yet, needy, he'll probably start to avoid your texts. Keep it breezy and casual, and you'll keep him interested. Do not ask him to define the relationship, this is a major turn-off to a lot of guys.
Tease him – Make fun of him and tease him in a playful way. This will show him that you're confident and that you have a sense of humor. It will also make him want to chase after you even more.
Be playful – Keep it light and fun. Don't get too serious in your texts with him. Keep the tone light and playful, and he'll be more likely to chase you.
Give him compliments – Everyone loves compliments, and guys are no different. If you want to make him chase you, then give him compliments. Compliment his sense of humor, his looks, or anything else that you find attractive about him. You should feel comfortable telling him what you like about him but don't go overboard.
End with a cliffhanger – A great way to keep him interested is to end your texts with a cliffhanger. This will leave him wanting more and he'll be dying to text you back. So next time you're texting him, make sure to end on a high note and leave him wanting more.
Be mysterious and inscrutable – Keep him guessing. There's something about a girl who is mysterious and inscrutable that makes guys want to chase her. So next time you're texting him, be vague and cryptic but without being obvious. He'll be dying to know what you mean, and he'll have to text you back to find out.
Playing hard to get – Avoid being too available and keep him guessing about your plans. Don't always answer his texts right away. Make him wait a little while before you respond. This will make him chase you more. Guys need space to chase. day
Keep your texts short and sweet – No one likes a rambling text. So make sure to keep your texts short and sweet. This will keep him interested and wanting more.
Throw in a few surprise texts – Don't be afraid to be a little bit naughty. Throw in a few surprise texts every now and then. He'll love it, and he'll be sure to chase you even more.
Include pictures in your texts – Pictures are always a great way to get someone's attention. So next time you're texting him, include a picture of something that will catch his eye but not give anything away either. Whatever you do, do NOT over-send photos, this is a huge turnoff and will make you look like you are obsessed with taking selfies.
Don't do anything too crazy too soon – If you do, he'll think you get crazy with everyone. Subtle sexy messages are the way to go.
Use emoticons and emoji sparingly – Too many emoticons or emojis can make you look like a teenager.
Flirt with other guys in front of him – This will show him that you are attractive, have options, and will make him want you even more. Don't take it too far though or it will be a turn-off.
Don't be creepy – No one likes a girl who is creepy. So make sure that you don't do anything too weird or out of the ordinary. He'll be turned off and will probably stop chasing you.
Reference inside jokes or shared memories – Build instant history with him so he feels like you've been friends for a long time.
Be confident, self-assured, and have fun! Be confident and comfortable in who you are. The more comfortable and confident you are, the more likely he is to chase you. So be yourself and let your personality shine through.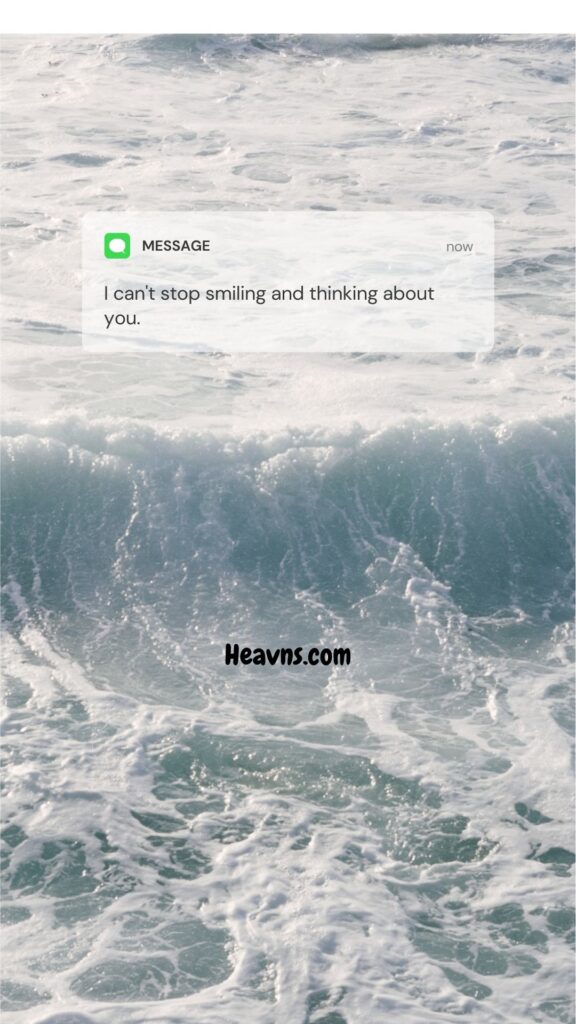 13 Examples of flirty text
Here are some examples of flirty texts that you can send him
"I can't stop thinking about you."
"You're so hot."
"I can't wait to see you again."
"I'm counting down the days until I can see you again."
"I miss you so much."
"I can't wait to touch you."
"I wish you were here with me."
"You're the only one I want."
"I'm falling for you."
Use food you know he likes to meet up with him or lure him into seeing you.
"They (whoever you are with) must think I'm crazy because of the huge smile on my face whenever we text."
Tell him good morning but don't text too early if you know he won't be awake.
Occasionally use his name when you text but don't do it too often or you may come off as being creepy.
You don't want to just send any old message. You'll want to make sure that your texts are flirty and engaging so that he can't help but respond to you.
Keep the conversation going by asking him questions. Don't just talk about yourself, no one likes that sort of thing.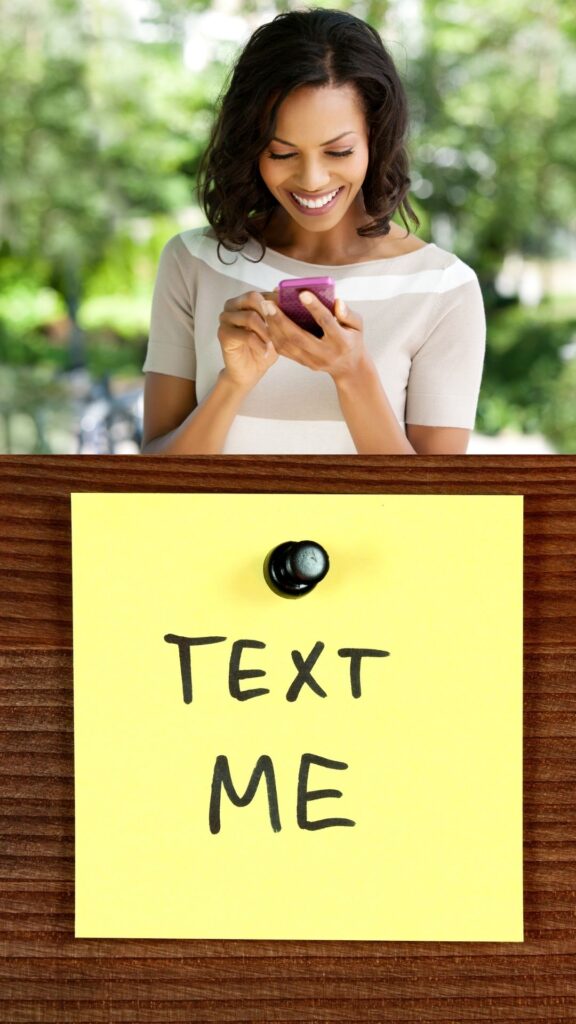 Most importantly, make sure you're having fun! If you're not enjoying yourself, he'll be able to tell and it won't be near as fun for either of you.
So there you have it. By following these tips, you will have any guy chasing after you through text in no time! Just be sure to use your best judgment and whatever you do, don't rush or force anything, and don't come on too strong, a lot of men love the chase.

Put these tips into practice and see for yourself how well they work. Remember to keep things light and fun, and he'll be chasing you in no time. Good luck!